BEST OFFERS
Employed Resident 4.75% | Self Employed Resident 5.14%
EIBOR RATES TODAY
BEST OFFERS
Employed Resident 4.75% | Self Employed Resident 5.14%
EIBOR RATES TODAY
what makes us what we are
ABOUT FCMB
Our
Story
Zamran Zaharan is the founder & senior mortgage advisor at FCMB. Throughout his professional career, Zamran has been in all roles imaginable in the real estate and mortgage sectors. For more than a decade he worked as a mortgage advisor, during this tenor he realized that most customer interests are not perfectly met by conventional brokerages and financial institutions in the UAE. A lot of mortgage seekers are overwhelmed by the task of buying property and simply settle for sub-optimal offers. Furthermore, it was also evident to him that a lot of customers get rejected due to the lack of knowledge in the documentation process of obtaining a mortgage. Zamran eyed a business opportunity to fill the market gap that existed. He stepped out on his own with the idea of creating the most customer-centric mortgage advisory that clients could trust completely to get the job done.
He initially won the hearts of his colleagues with his new business venture, and on the back of his extended industry network he establish First Choice Mortgage Broker. Zamran's brainchild has grown in momentum and blossomed into a dedicated team that produces mortgage solutions for a wide spectrum of clients that span the globe. Since the inception of FCMB the company has grown in stature providing unrivaled support to clients through personal advice and continuous technological developments through www.fcmb.ae.
FCMB stands on the pillars of KNOWLEDGE, TRUST, and LOYALTY. Based on these organizational tenants; FCMB strives to earn the respect of each and every client, further business growth through referrals, and establish FCMB as the most trusted financial advisor in the UAE.
Our mission is to become the premier go-to local mortgage advisor in the UAE.
Winning Our
Clients Trust
By fostering trust, loyalty and knowledge we have won the unassailable trust of our clients. Our clients trust us to execute mortgage transactions, provide and carry out innovative financial solutions on their behalf.
Professionals of the FCMB team has gained invaluable experience over the years advising on some of the toughest mortgage transactions in the UAE and as a team we are confident in providing mortgage solutions for even complex financing scenarios.
With our commitment to 24/7, 365 days a year client first service we have created a business that thrives on knowledge, trust and loyalty.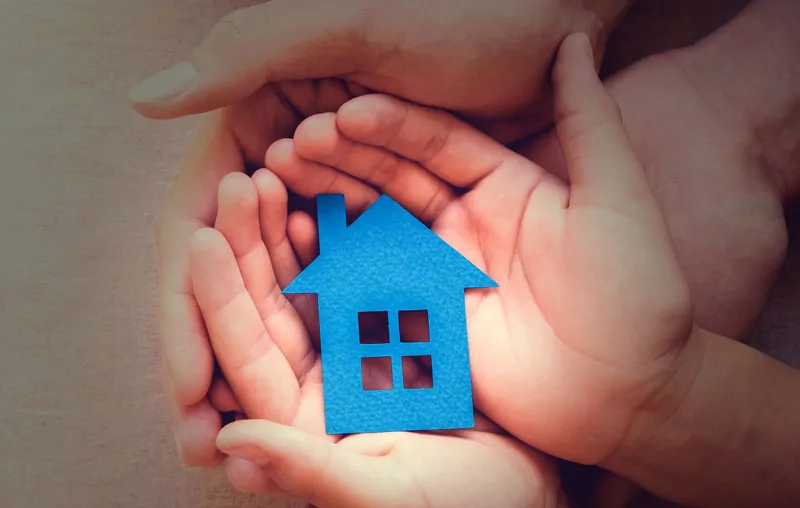 Zamran graduated from Carey College Colombo Sri Lanka and immediately moved into a career in banking and finance. He began working at AMEX in 2006 and then progressed to HSBC. With bigger and better things in mind Zamran moved to the UAE in 2008 accepting a position at Vakson Real Estate, spring boarding on this appointment he advanced to working at Emirates NDB and then established himself as a trustworthy mortgage advisor at FAB where he remained for 7 years. Zamran from an early age was inspired by Mohamed Ali and Lewis Hamilton. As Ali, Zamran hasn't pulled his punches and like Hamilton, he hasn't slowed down in his professional career.
True to his principles Zamran is committed to provide end to end services with 24*7 availability for clients and he strives day & night to make FCMB a well established and trustworthy brand in UAE.
Abe has worked in many roles and many business sectors honing his skills to be a well-rounded strategist. Over a career spanning 20 years, he has worked in the fields of education, market research, civil engineering, electrical engineering, customer service, international trade, insurance, FMCG, manufacturing, accounting, digital media, and emerging technology. During his professional career, he worked his way up from the role of management trainee to CXO.
He holds a degree in Economics with a minor in Mathematics from the Minnesota State University Moorhead. As a published writer on business, he continues to write for FCMB. In his personal life, he is an avid reader, amateur writer, gastronomist and a true blue sports fan with a penchant for CrossFit and recreational swimming.
Zara is a talented professional with a Bachelor's degree in Town and Country Planning from the University of Moratuwa. She has honed her skills in the fields of revenue cycle management, real estate and mortgages, gaining valuable experience working leading companies in the industry for a total of 3 years. Throughout her career, Zara has demonstrated a keen understanding of the complexities of the real estate and mortgage industry, and has a proven track record of success in helping clients navigate these fields. Her expertise includes market analysis, property valuation, mortgage financing, and more. Furthermore, she has a deep knowledge of the UAE real estate market.
Overall she is a dedicated and driven individual who is passionate about providing exceptional service to her clients. She is committed to staying up-to-date with the latest trends and developments in her field, and is always looking for new and innovative ways to help her clients achieve their financial goals. Outside of work, Zara enjoys exploring new places, trying new foods, and staying active. She is also an avid reader, and enjoys learning about new topics and expanding her knowledge base. Her inspirations not limited to Jack Ma, Stan Lee and Abdul Kalam where she loves different perspective of achievements.